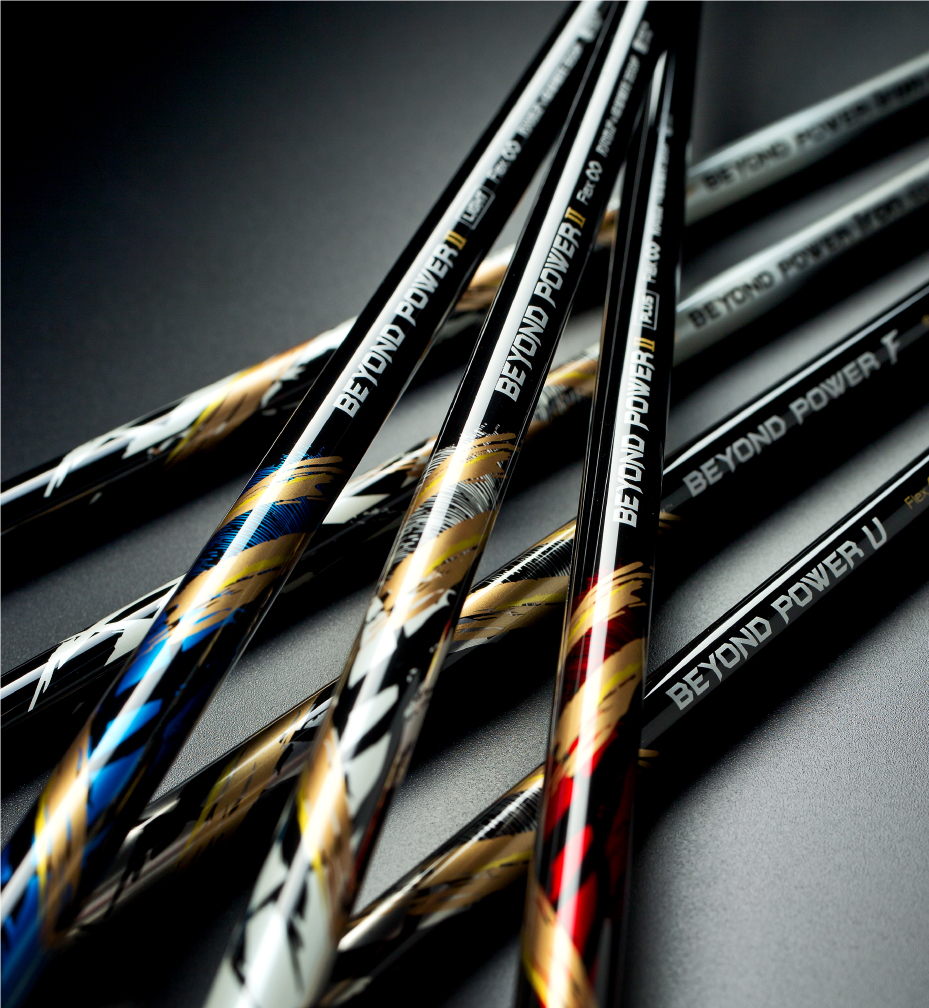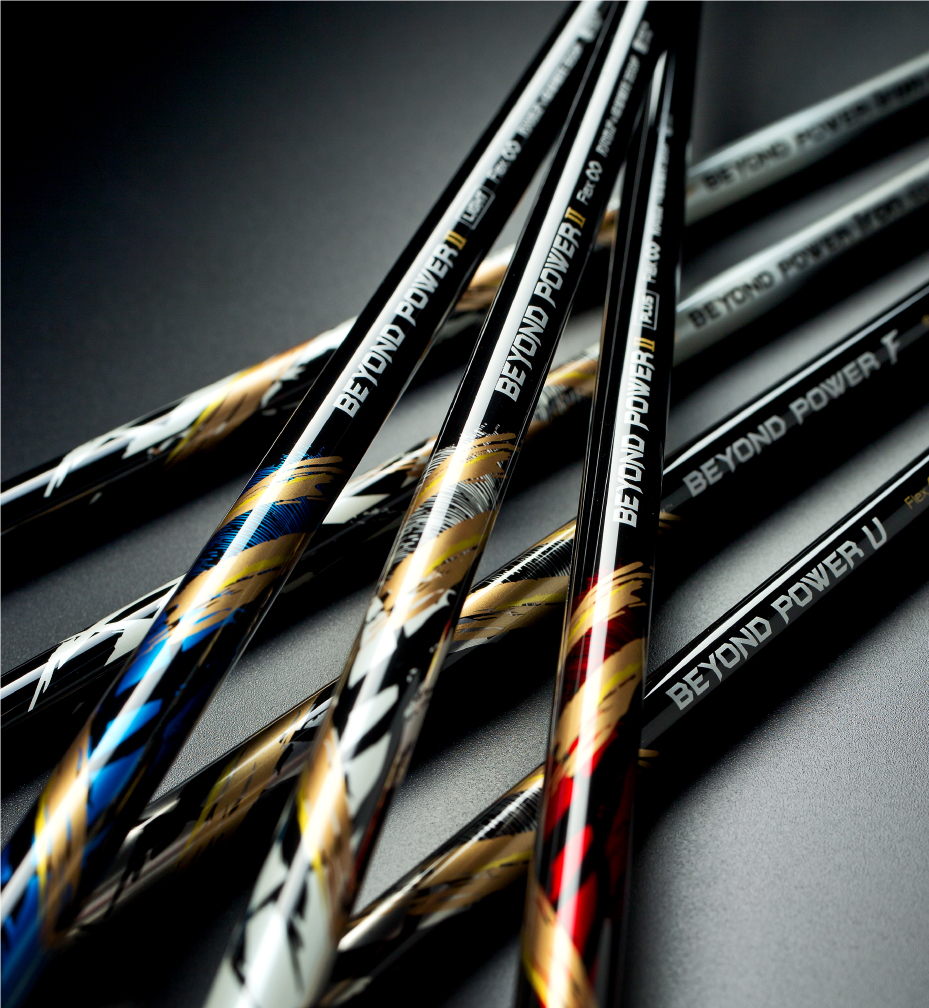 An whip-like flexible shaft applied with the bending effect of a whip. During a swing, the whip-like effect travels from the grip towards the tip, hence, increases the head speed by 1.2 m/s.
The BEYOND POWER shaft provides infinite flex that benefits golfers of any swing style. It is a revolutionary shaft that overturns the concept of a club with extreme materials and design techniques. It does not become a pulled shot despite of the soft feel and the ball doesn't balloon when hitting hard. It does not delay to impact a ball at higher ball speed, and provides a solid impact even at lower head speed. Even though it is long, the feel is smooth. The smash factor of this shaft is the same as a 45 inch length club.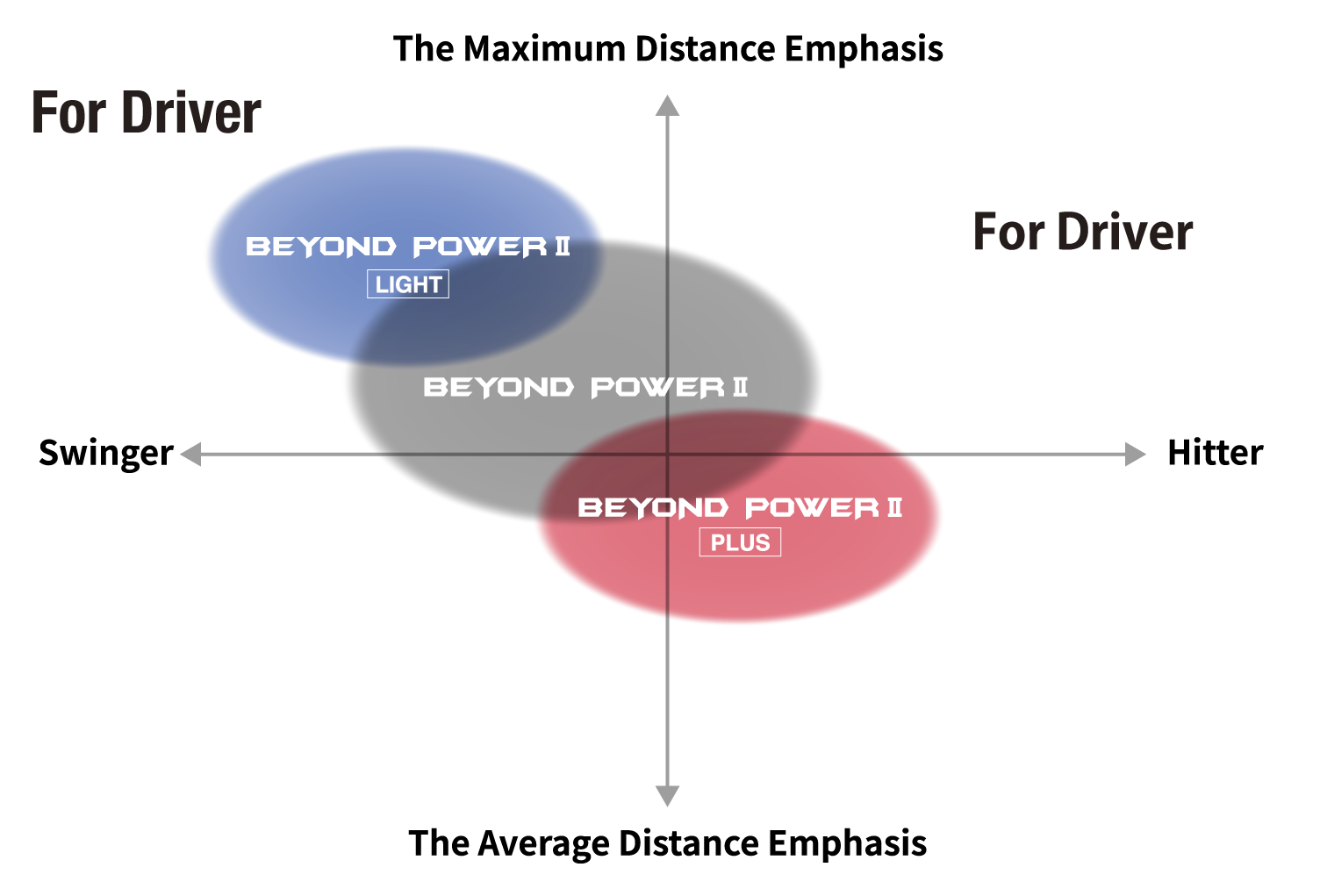 For Driver

This is the new generation of the high-performing shaft BEYOND POWER, which is very popular since its launch. The weight is reduced by 5g. It becomes easier to hit the clubface center, and therefore, increase in smash factor. Even at wrong timing, it is easier to hit the center and realize unexplored flight distance that exceeds the golfer's potential.

Maintaining the speed feel of BEYOND POWER +, the new version enables to refrain the ball from ballooning or pulling even when hitting it hard. This is a revolutionary shaft that allows the average to top amateur golfers to increase the carry distance significantly and improve their score.

Keeping all the functions of BEYOND POWER II, BEYOND POWER II LIGHT is reduced by 7g for smoother swings. In addition, the exclusive light weight grip and balance design have succeeded in reducing the total club weight by 20g. Without feeling the instability of a light weight shaft, it won't delay the club head to follow at hard swing. It is recommended for women and average golfers.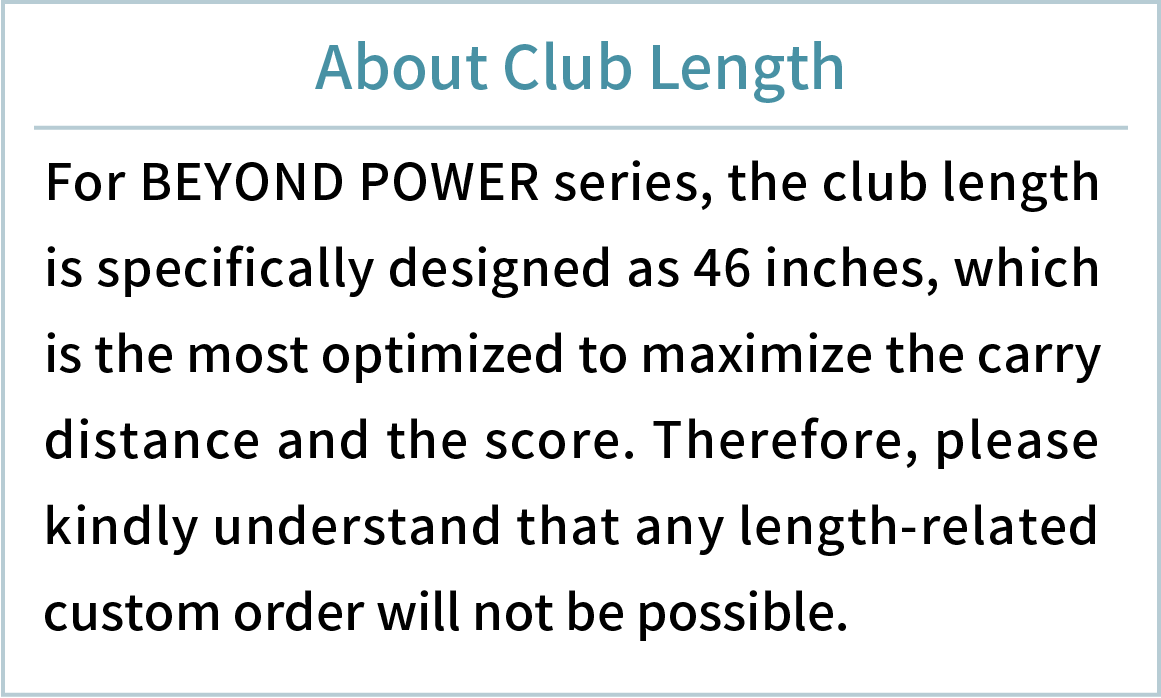 Others


Recommended Settings for BEYOND POWER shafts