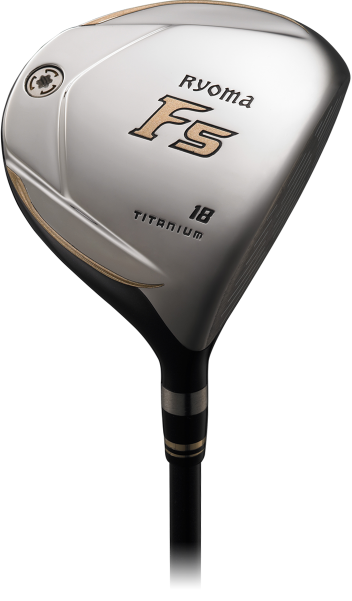 Ladies Fairway Wood
Conforming to R&A and USGA rules on SLE
MSRP: Discretionary price
#5 provides a long distance comparable to a conventional #3
#3 is as easy to hit as a conventional #5
This special-construction fairway wood delivers both greater distance and forgiveness. The combination of a club head body made entirely of a high-strength, ultra-thin titanium alloy, a 65 g power booster in the back, and a 60 g low-spin unit at the front of inside the head gives this fairway an unprecedented level of versatility, which in turn gives the player a peace of mind in a challenging situation. The club's ability to add an extra 10 yards to the ball flight distance compared with conventional ladies fairways makes the player feel more confident about hitting the green with her second shot on a par-4 hole.

TourAD RF2 |standard shaft


All-round shaft for a consistently
high smash factorThis shaft is especially designed for the RYOMA F fairway. It allows the player to feel the club head move during a swing and provides greater maneuverability and stability. It is an all-round shaft that ensures consistent performance regardless of a golfer's swing type and brings out the best of the high-performance club head when aiming at the green.